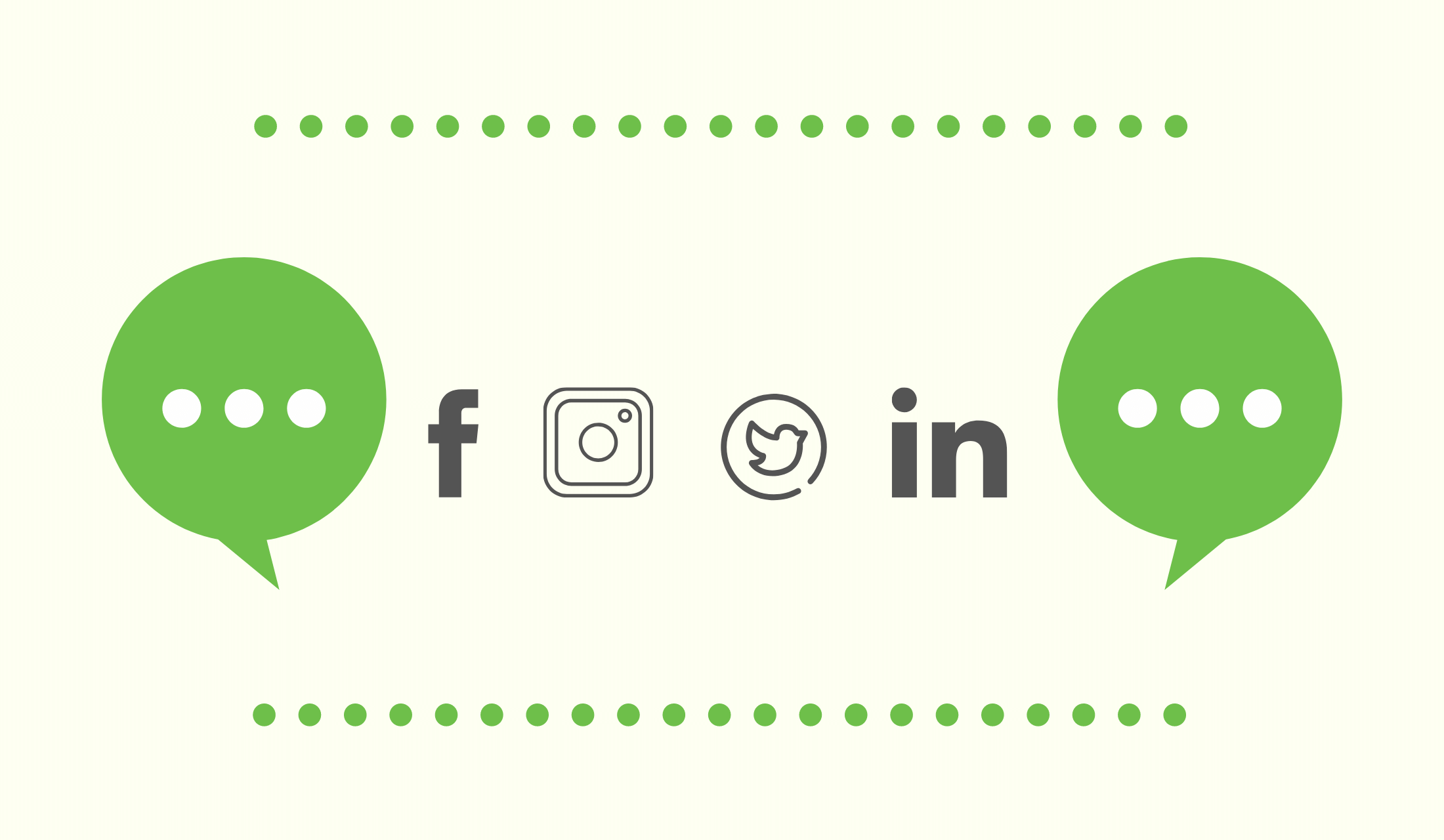 Every day I feel like I'm living in a nightmare and will awake soon. But I know I'm not alone. Our lives have flipped upside down – kids are out of school, people wear masks to grocery shop, businesses and churches are closed, special events and milestones have gone virtual, and we're spending endless days at home. It's hard to remember one day to the next.   
I think every business can agree that we can't move forward as nothing has happened. So whether it's changing your marketing campaigns, promotions, or communications, your business must pivot, and that includes social media. 
Some businesses have shifted to a new way of serving customers in this new environment, and others can't. Have you ever had a virtual haircut? Me, either, but I need a real one – badly. 
So, whether your business can shift or not, social media can help your business thrive during and after this nightmare ends. Continuing to engage and connect with your customers when they need it most will create a loyal following for years to come. 
Social media may seem like the last place to spend your time, especially if your business is closed and can't offer online products or services, but stay social with these tips to help you succeed. 
Use Mood and Tone Appropriately
Coronavirus is the most severe crisis to hit the world since the Spanish flu pandemic over a century ago. People are on edge, and it's easy online to take something the wrong way. Therefore, when you craft any message referring to the virus or the new environment in which we live, use a serious, compassionate, or helpful tone.
It's not a topic to highlight your personality with humor or sarcasm. It's best to be safe and steer clear of offending anyone or causing an adverse reaction. Instead, build a good brand reputation.
Showing love, care, and kindness will get you far. Give hope, inspiration, information, and anything else you can to your community. A connection is more important than ever before, and you can be a part of shedding some light into someone's life or business right now.   
Review Everything Scheduled
Review events, promotions, campaigns, product and service offerings, content, advertising, and more that you have currently running to make sure it applies during the pandemic. Make changes quickly if it doesn't and pull as much as possible before it gets distributed.
Don't share or promote products or services through social media that you can't guarantee availability. It only confuses and frustrates customers when this happens, and they'll shop a competitor.
If you're executing digital ads, review them too. Does the message, image, or offering relate to our new norm? Again, these are easy to tweak.   
Keep your content relevant. For example, if your audience consists of offices and employees, sharing blog articles on how to reward employees at the office probably isn't the right message. Instead, sharing something like how to stay productive while working from home would be better.
Once you have shifted for the short-term, now review your long-term plan. Since we'll be physically distancing for a while, build your business and your social media plan based on an environment with some restrictions in place.
Keep a Shorter Editorial Calendar
Typically, a good rule of thumb is to create about 80-90% of your social media calendar a month ahead of time. The rest allows you some flexibility to share breaking news and information in real-time. Then, any evergreen content you originally had planned can get pushed out to a future date.  
Review what you have scheduled for your feed, and make sure content gets spaced out appropriately. For example, you don't want to share three posts on a Monday and not share anything until Saturday. Then, move content as needed based on the priority of each message.
Create your social media calendar two weeks ahead of time. While you should have ideas for the other two weeks, work on this shorter timeline to finalize and schedule content and social media posts. This way, it's easier to make changes at the last minute.     
Set New Goals
Before the pandemic, your goals for social media could have been brand awareness or conversions. Now, these goals may not work for your business anymore and probably aren't appropriate. Turn your efforts into what you can do for your audience first. Here are some goals that will win in this new environment:
Serve – Serve, don't sell—approach social media with a helpful heart. If you have a solution to a problem your audience may have, share the solution, but don't sell it. People are suspicious of businesses trying to take advantage of the circumstances.  
Create community – People want to belong to a community beyond those they live with while stuck at home. They're missing colleagues, friends, and others during this difficult time. Finding others with similar interests and values provides a connection that brightens their day and an opportunity to share with others what's important to them. Be that bright light and start conversations and provide inspiration.     
Entertain – Unfortunately, uncertainty and sadness have flooded the news and the internet. Laughter is good for the soul, and we all need more laughter and smiles. So, if you can provide a dose of happiness, by all means, share some goodness with others. 
Inform and communicate – Share updates, precautions, safety measures, new ways of meeting needs, and more with customers. As restrictions change, how you can serve customers will change. Continually share these updates so customers aren't left guessing if you can provide what they need when they need it. 
You can have one or more of these goals at a time and use them in any combination that works for your business.
Helping your audience first will build a relationship with them that will outlast the Coronavirus. Then, as things start to return to normal, your business will be top of mind for customers. 
Social media is a long-term investment. Stay safe and stay social. What's one change you're going to make to your social media today?
Ready, set, grow!
All my best,