Words have power. But, words alone can only do so much. Add the right image, and the result can move people. So, where do you find amazing free photos to use? With so many sites, it's hard to know which ones won't disappoint. However, you shouldn't have to waste time going from site to site hunting for the right photo.
That's why I'm sharing the best sites and proven tips for finding stock photos, so you can go straight to the source. But first, let's go over a few tips for your graphic.
Have a Goal
Start with setting a goal for your design. Do you want to entertain, inspire, educate, evoke emotion, or engage your audience? Pick one goal, yes… just one. Write it down.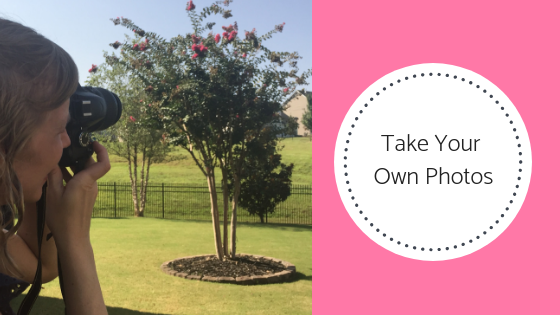 When Possible, Use Your Own Photography
In the perfect world, you would use your own photos. But, who lives in the ideal world? Right? Definitely, not me.
You can hire a photographer for a set. For example, when you need photos for your website. But, for everyday social media posts – that won't do.
If you're good with the camera, you could shoot as you go and create a portfolio. At some point, you'll find it's hard to have just the right image for every message you make.  Yes, even if you're a photographer. It's an excellent goal to strive for, but don't stop creating greatness because you can't take your own photos.
Here's a secret. Big brands use a combination of their own and stock photography all the time. So you can do it too. The result will be fantastic. I promise.
Know Your Budget    
The budget is tight. Even though you're designing on a dime, you can have the best photos without spending a fortune.
Some will be free. Some will be affordable. And for the most critical designs you curate, spending a little more will be worth every penny.
Save Photos You May Use
It's search time. Comb through your saved treasures. Then check what's available online but be sure you have permission from a copyright perspective.
I save photos from a variety of sites that are on-brand. They have the right style, color, and feel. If I could use them in the future, they get saved.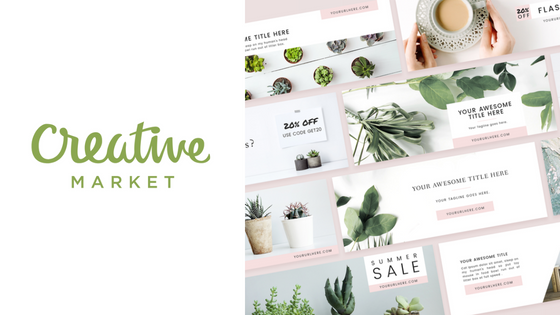 Creative Market is like Etsy for photos, graphics fonts, templates, and themes. Their vibe is artisan, authentic, and unique. Bonus, their mission is something you can get behind. Helping thousands of independent creators worldwide get the freedom they've always dreamed of for their families.
You can get the free goods every week delivered right to your Inbox by joining their email list. Watch out: you have a limited time to download these beauties.
I've also purchased photos from Creative Market. They're super affordable given the high quality you get and the low price you pay. This site gives you options and keeps you coming back for more.
Now, let's look at some free sites that provide photos you can use.
Free Sites for Photos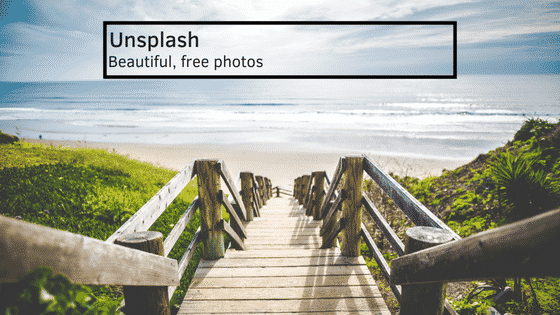 The search is real. My favorite all-time site to use for beautiful, free photos is Unsplash. Unfortunately, I didn't know what I was missing before this site went live. The artistic nature of each photo gives one pause. However, the images here are stunning.
The only downside is searching for an uber-specific term could yield limited results. So, it's good to have other options when you need them.
If that's the case, check Pixabay for free images next. They have more variety, and you can find just what you need.
Plus, their partnership with Shutterstock shows you images from their website to view without leaving the page.
I've used Shutterstock for years with success. For the right brand, their membership-based pricing is ideal. In addition, they have millions of images and almost anything you could ever need. But beyond their free trial, the images will cost you.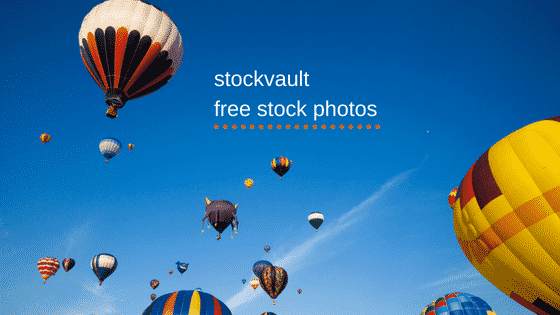 If you still can't find the right image, search Stockvault for free stock photos.
And let's not forget about the other photos – icons, illustrations, or vector images. Vecteezy has a wide range of free vector artwork. Just the right icon and amazing picture can visually create a strong message.
Be careful to choose wisely here. It has options for all audiences. For example, icons for a kid's program would look different than ones created for targeting adults.
Finally, start with your design software. Many free software programs and their upgraded version offer free photos directly in the program, making it easy to create beautiful graphics.
Unlike other photo-only sites, you start with the type of design you want to make first. For example, you could select an Instagram post. Then, choose either a blank canvas or use a template. It will take you to the design. On the left, under the photos tab, you can search and pick the photo you want.
While I've used Canva in this example, many free software programs give you access to a limited number of photos. And, of course, you can pay for premium photos anytime.
Create a Masterpiece        
Now, for the hard part. Design time. This is easy once you have an image you love, and the message is strong.
Imagine Their Reaction
What was your goal again? Oh yeah, that one. Read your goal out loud.
Close your eyes. Imagine one person that represents your audience. Do you see that person clearly? Do you see their face, hairstyle, and familiar quirks? What's their reaction when they see your design?
Is this too hard? No sweat. It never hurts to share your design and get input.
Also, listen to your gut. Did your first reaction meet your goal?
Share
I know there are millions of sites that offer great photos. These are the sites that have worked for me. If you're just getting started and don't have a lot of time on your hands, this blog is for you.
Share your favorite free photo site in the comments below – the more, the merrier.
I wish you all the happiness creating stuff you love, my friend. The world is more beautiful with beautiful things in it.
Ready, set, grow!
All my best,