Why do people dream about the moment they walk through the gates of "The Happiest Place on Earth"? After all, it's just a theme park – right. But Disney draws crowds and raving fans from across the globe. So what makes this theme park different? 
Many people say it's the mouse with the funny ears. While Mickey is a beloved character, it's much more than that.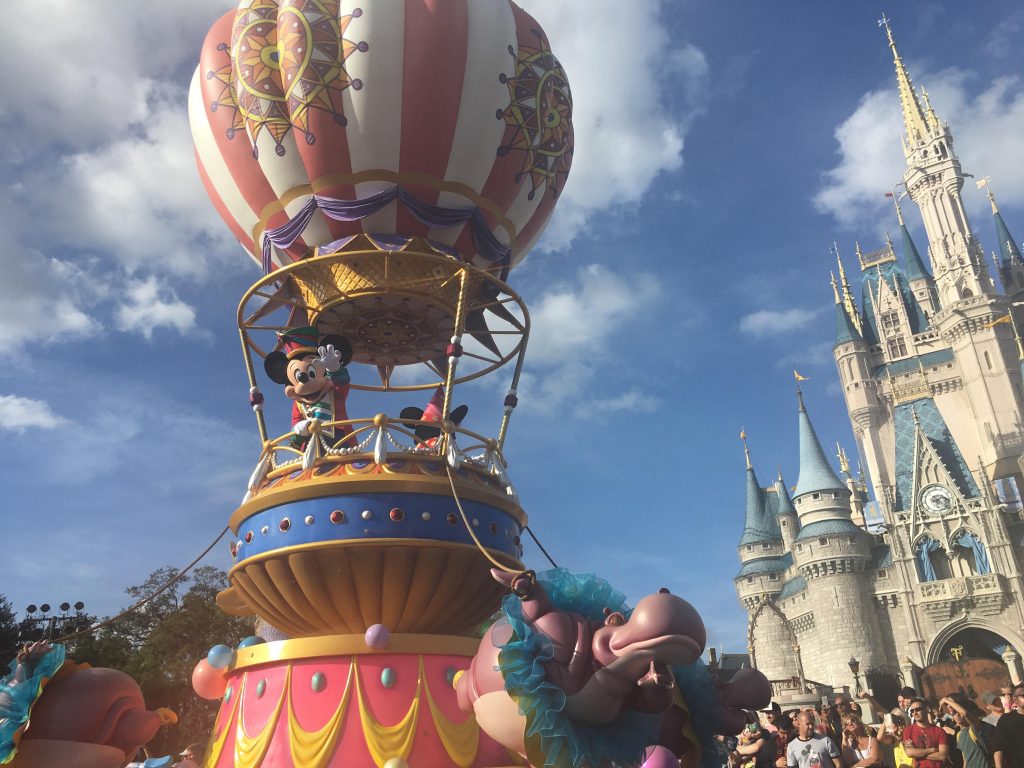 After marketing food and beverages in the hospitality industry for most of my career, I can't help but break down the good, the bad, and the ugly of most restaurants, vacations, and other experiences. Luckily, my hubby loves to talk shop too on every adventure, no matter how big or small. 
So, after four days of Disney, here's what we discovered every business could do to create raving fans for life.
Meet More Than a Need 
At Hollywood Studios, we toured the Walt Disney Presents Gallery and Exhibits. Here, you'll learn more about the man, Walter Elias Disney or Walt for short, and the story behind it all. I never knew the reason Walt built Disneyland and expanded into the theme park business from motion pictures. To my surprise, the answer was much closer to home than I imagined. 
So, what's the story? One day he was sitting on a park bench watching his daughters play on the playground. 
He thought to himself, wouldn't it be nice if a place existed where parents and kids could play together and have fun.  
For parents, it's easy to picture this scene. How many times have you desperately tried to find a way to help your kid burn some pent-up energy? For me – oh, like every Saturday morning without fail.       
Well, Walt wasn't the only parent that wanted a special place for his kids, but here, parents get to be a kid too. Instead of just sitting by and watching, they join in the experience. This shared fun for all ages was and still is the dream today.
While there are rides at every Disney park, there are also live shows, exhibits, animals, shopping, parades, fireworks, and – let's not forget yummy food for even the finickiest of palates. There's entertainment for all ages with family and friends, creating magical moments at every turn.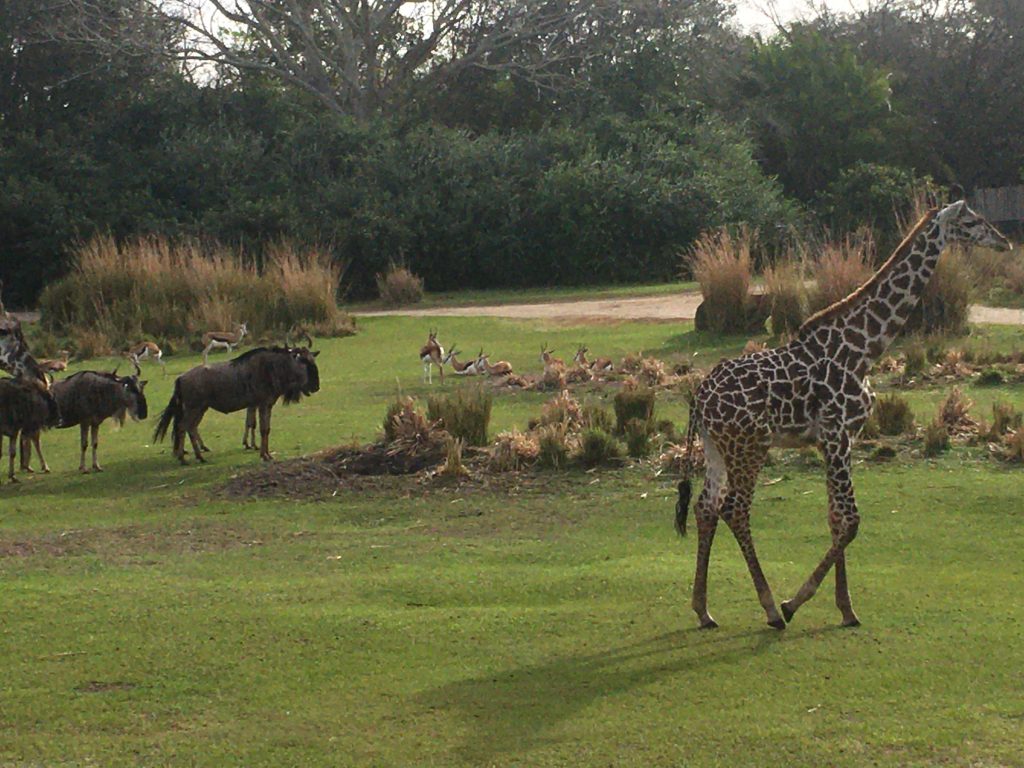 What does this mean for your business? Strive to exceed the wants and desires of your customers. And, sometimes, meet ones they didn't even know they had; I call these dreams. When you make dreams come true, you've captured something magical in your business.
Create an Experience
It's hard not to admire Walt's incredible vision and ability to take a risk to build the empire we all know and love today. Walt was ahead of his time, and what he created early on was an experience.       
For example, when you walk into Star Wars land, you're catapulted in time where Star Wars really exists. The design of every shop, restaurant, ride, and more replicates the epic movie.       
Boulders the size of small hills have snack stands carved out of the side serving adult Jedi blue moon cocktails with a white milk froth that recharge your battery for at least another walk around the park.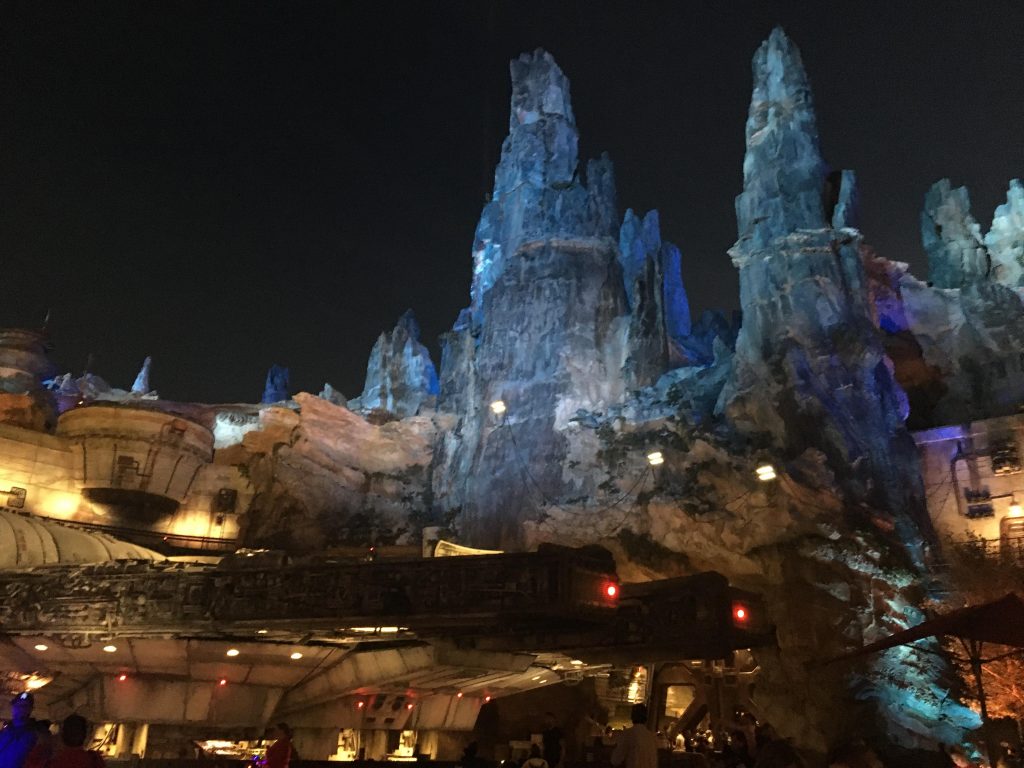 Looking for a Lightsaber? Look no further than the shop where you can build your own. Set in an old factory where Jedi's create a light force, the shop offers every widget and mechanical piece imaginable.     
I'm not a Star Wars fan, but even I gazed in awe at the entire scene. No small detail went unnoticed to create the perfect Star Wars experience that delights every sense imaginable. 
How can you create an experience in your business that delights customers? 
A Passion for Quality
Walt was known for having high standards and high expectations of those with whom he worked. He paid attention to the details. And the result? A higher-quality experience for guests.
For example, only at Disney will you accept the crowds and long lines as a part of the package. Why? Because lines become a place of wonder and fun instead of just killing time. Outside the ride, your eyes are mesmerized with characters, castles, scenes, and more. That's all by design. 
Then, at some point, everyone must make a pit stop. The restroom is usually the worst place to visit. But Disney doesn't let that reputation stick at their parks. Attendants stand guard armed and ready to take great care of the space. They greet guests, clean, sweep, refill supplies, and keep people happily moving throughout their day.    
Now, staffing this position is an extra expense they could cut. However, for Disney, the savings aren't worth a potential negative impact on the guest experience.  
What does this mean for your business? Craft a plan where you can deliver quality in the most unexpected places. You may need to become a guest for a day to find areas that need improvement.            
Now, if you're not a raving fan of Disney's theme parks or you've never been – that's okay. Think of another brand you'd describe yourself as a raving fan. Do they meet more than just your needs? Do they create an experience for you? And finally, would you say their product or service is high-quality?
Raving fans make return visits, spend more, tell their friends, and they're a delight to serve. So how will you create raving fans out of your customers today? Leave me a comment to let me know – I'd love to hear from you.   
Ready, set, grow!
All my best,